The Streetz is an online game that was launched in 2011.
You embarked on your journey solo, but eventually brought others onto your team to conquer lands. You were expected to carefully manage your resources and choose which missions to undertake before launching an assault against hostile clans.
The game was a little complicated in the beginning, but with just some practice, you were able to get the hang of it. To earn money, you had to complete jobs for the "local mafia" – so you could provide your clan with weapons.
Players were also able to search for ammunition in the black market, exchange weapons with others, participate in world tournaments and fight to conquer territory.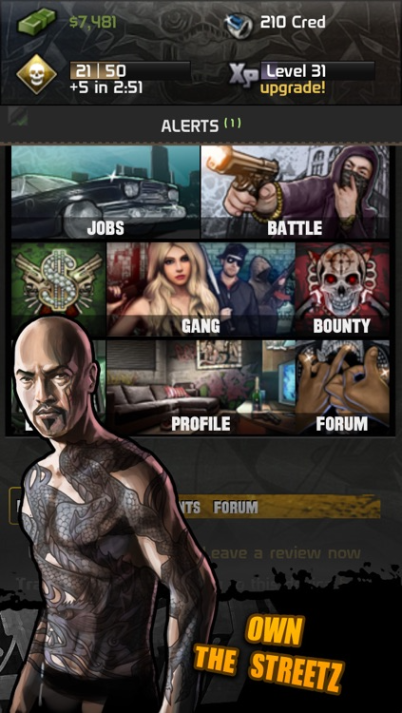 Can You Still Play The Streetz?
The Streetz shut down in 2015. So, it is unavailable to play right now.
Is There a Similar Game to The Streetz?
If you are looking for a game like The Streetz, you might want to consider giving Mob Wars: La Cosa Nostra a chance. It is still active and is free to play.