War Metal was launched in 2010. It was your typical military-style RPG game that you could play on Facebook and it was fun! You were able to complete missions for coins and experience which helps you level up.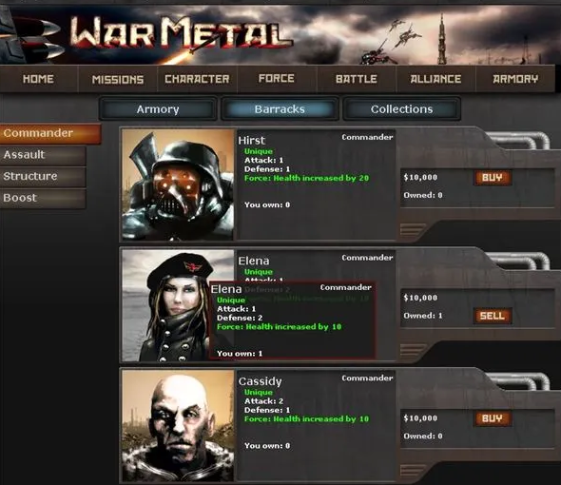 The game featured simple text and graphics like most Facebook RPGs. As you complete missions, you were able to loot special items. You also had the chance to battle other Facebook users and buy things from the armory.
Can You Still Play War Metal?
The War Metal shut down in 2015 and it is unavailable right now.
Is There a Similar Game to War Metal?
If you are looking for a game like War Metal, you might want to consider taking a look at Mob Wars: La Cosa Nostra and other games by Kano. They are one of the few online Facebook RPGs that are still live and are free to play. You can visit here and start playing today.