Nobody can deny that social media and gaming went hand-in-hand in 2011. Specifically, 2011 was a year when many games thrived on Facebook.
If you feel nostalgic about these games, check out these 8 Facebook games from 2011. The good news is some of these games are still available to play today.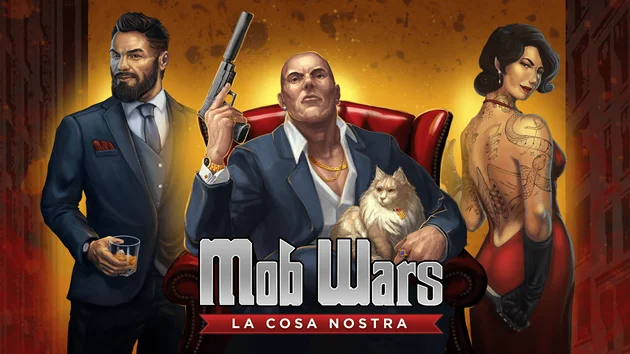 Mob Wars by Kano
Mob Wars is considered the pioneer of the old-school mafia game genre. It started on Myspace, and later on, it reached massive success on Facebook. It is one of a few old Facebook games still available today.
Cityville by Zynga
This game was a favorite of many players interested in making a city grow. Through tasks like building construction and energy management, you could create metropolitan cities that your friends could also visit. Due to its popularity, the game even had endorsements from celebrities like Lady Gaga, Enrique Iglesias, and Michael Jackson.
The Sims Social by EA Games
When it comes to casual gaming, Sims is one of the most known games. After all, it is a simulation game that allows you to control a Sim, or a 3d person, for everyday activities, learning new skills, and creating friends. You can also control their appearance, house design, and profession. By being able to interact with your friends' Sims, it is no wonder why the game was a big hit on Facebook.
Slotomania Slot Machine by Playtika
Slotomania was a big hit, especially with features like Snakes & Leaders, Farm Fortune, and Quest Saga.
Indiana Jones Adventure World by Zynga
Officially recognized by the makers of the popular franchise, the game featured Indiana Jones as part of its narrative. With his trademark outfit, the game's iconic landscape, and interesting visuals, it quickly became a big hit among many. It allowed you to control a character who will collect resources, explore ruins, and progress through the game's story.
Empires & Allies by Zynga
Empire & Allies allowed you to create dynamic battlefields, battle terrorists, and create strategies.
DoubleDown Casino by DoubleDown
Casino games were all the rage back in 2011. After all, who wouldn't want the thrill of playing cards and slot machines?
Bingo Blitz by Buffalo Studios
This one mixed bingo with a travel feature that allows you to visit places themed around Rio, Miami, and Paris. They also had a chat feature while you play Bingo, allowing you to communicate with your friends.
These games have once been one of the best parts of Facebook. Some of them are still around and can be found on Facebook or Kanoplay.